September 1, 2009, 12:36 am
since i am delaying my homework, i'll just write about the last two movies i saw.
apparently i'm on a violent kick. or maybe i'm trying to prove my masculine street cred in b-school. both were perfectly good action movies. i recommend both as long as you don't mind various body parts being blown up and blood splatter on the camera lens.
more importantly, quentin tarantino isn't completely obnoxious w/ his pretension in inglourious basterds. but i do suggest he seek some type of therapy.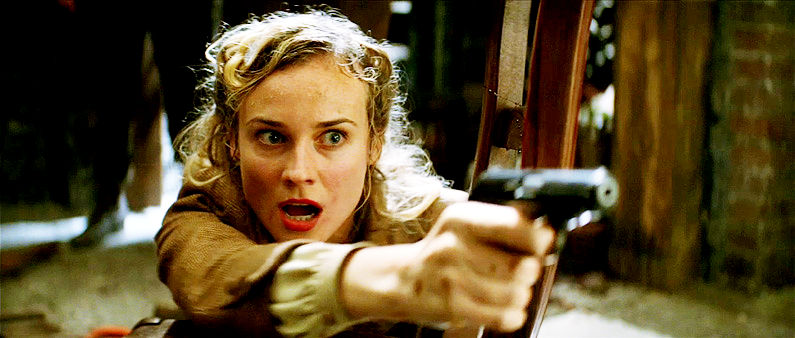 and it's official, diane kruger cannot act, even in her native tongue. i guess lessons from nicholas cage on the set of national treasure didn't do her much good.